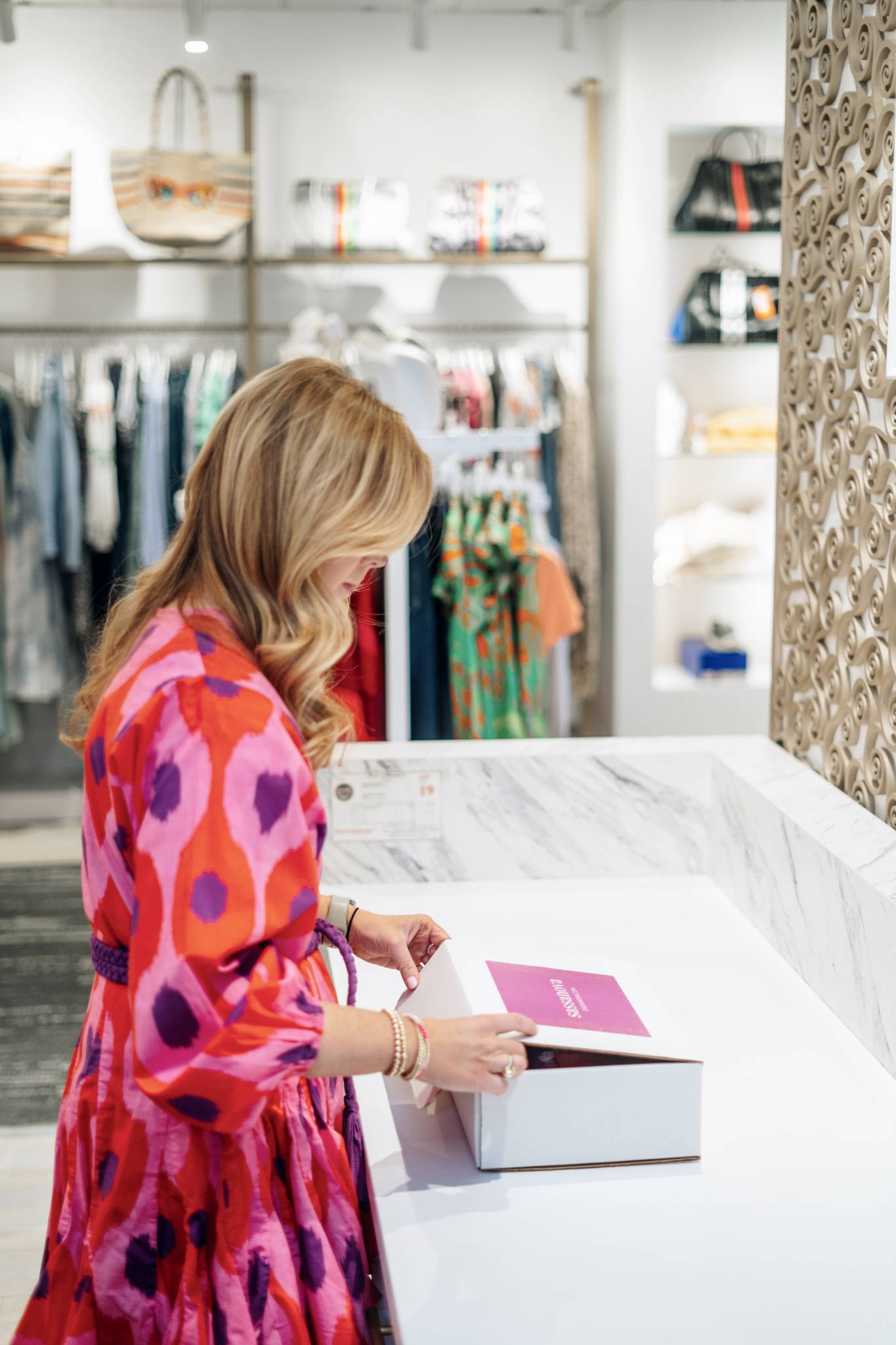 The Style Box Goes Sassy!
Looking to upgrade your wardrobe but not sure where to begin? Let our fabulous Sassanova Stylists come to your rescue. Our Box of Sass style box is perfect for ladies who feel stuck in a fashion rut or who can't find the time or energy to shop. Trust us, we understand! Simply take our personalized Style Quiz, customizing your budget, wardrobe needs, and tastes, and our team will roll up their sleeves and get to work, methodically curating a style box made JUST for you! The best part? There are absolutely no subscription fees!
Do Tell:
We want to hear all about you! Take our fun, fashionable quiz so that we can get to know your style profile. Are you a Lady of Leisure or a Boss Babe? Are you looking for a major closet overhaul or need a few new looks for your next getaway? Or, perhaps you are simply shopping for a (totally unique) gift? Whatever the case, our stylists stand at the ready to assist - and in fact, we kind of live for this stuff.
No Strings Attached: The Box of Sass combines the fun of subscription style boxes, without the commitment (although we have a feeling this may get addictive). This service is available to all Sassanova customers, regardless of budget (you tell us) or location (we deliver!).*
Let's Get Logistical:
After completing the Style Quiz, the Sassanova ladies will review your answers and curate the perfect box for you and your lifestyle. Once finished, you will receive an invoice to pay for the Box of Sass in your email inbox. After we receive payment, your box will be shipped out, delivered by the Flash of Sass, or prepared for pick up in-store!
Easy Breezy (Returns): We want to make life easy for you, because shopping should be fun - not stressful! Keep all of the items you love from your Box of Sass, return the items that didn't quite work (either in-store or via UPS) for a refund.**
Let's Get Sassy! Take Our Style Quiz!
*Box of Sass style boxes are available for in-store pick up, shipping (calculated at checkout) and delivery (within a 10 mile radius from the closest Sassanova location). Free shipping for boxes over $150. Because you are trusting the Sassanova team to hand-select pieces for you, we will cover returns sent back via UPS. We will gladly take your returns in-store. There are no subscriptions fees associated with a Box of Sass.